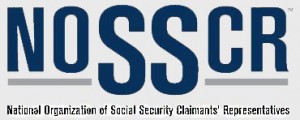 Tuscaloosa Social Security Disability Lawyer
If you have filed a claim for Social Security Disability benefits (SSD), we can help you through this difficult time when you have lost the ability to work and earn a living.  The complexity of the Social Security application and appeals process can be frustrating and confusing.  At Blume & Blume, we pride ourselves in handling your SSD case with passion, integrity, and skill.  We understand that your suffering is real and that you would not be seeking assistance from Social Security were it not absolutely necessary for the survival of your household.
From the outset, we will make sure your Social Security claim is in the best possible legal position for you to win your benefits and maximize your recovery.  In most cases this will mean contacting your doctors and gathering all of your relevant treatment records, as well as obtaining narrative reports from your doctors regarding your treatment.  We will thoroughly assess your records and present them in the light most favorable to your unique situation.  We will argue your case to the Federal Administrative Law Judge about your disability, presenting your testimony in front of the Judge and cross examining the vocational and/or medical experts who testify at your hearing.
We have deliberately stayed a small firm so that we can maintain close ties to our clients.  As a client of Blume & Blume, you will be able to speak directly with the attorney and staff members working on your case. You will receive personal attention and, unlike bigger firms, you claim will be handled by us.  We have a dedicated staff that assists us in giving the highest degree of compassionate and professional care to your Social Security claim.  Any time you want to discuss your case, you can call and schedule an appointment to sit down and meet with your lawyer at the office.
Throughout this process, we will meet with you to answer any questions you have about the process and to guide you through this difficult time.  At some firms handling Social Security Disability cases, you do not meet or speak with your attorney until the day of the hearing.  That is not the case with Blume & Blume – we don't do business that way.
Please call to schedule a free initial consultation: (205)-556-6712
WHO IS ELIGIBLE FOR SOCIAL SECURITY DISABILITY?
SOCIAL SECURITY DISABILITY – THE APPLICATION PROCESS
WHAT TO DO WHEN YOU ARE DENIED SOCIAL SECURITY DISABILITY BENEFITS?
APPEALING THE DENIAL OF YOUR CLAIM
ARE YOU SUFFERING FROM A CHRONIC IMPAIRMENT?
MENTAL ILLNESS AS A DISABLING OR CONTRIBUTING CONDITION
WHAT TYPES OF PHYSICAL IMPAIRMENTS QUALIFY FOR DISABILITY BENEFITS?
ARE YOU SUFFERING FROM DEGENARATIVE DISC DISEASE?